Tire Sales and Service in Port Charlotte, FL

Amongst all of the various components that make up your vehicle, some of the most vital are your tires. Without them, you would not be able to travel! That's why regularly getting them rotated and replaced is an important process. Read on to learn more about how we do it here at Fuccillo Kia of Port Charlotte!
Services
We offer several different maintenance projects related to tires here at our Service Department. First, we can rotate and balance them. This will ensure that all four get even wear and tear and receive the most use possible. We can also perform a wheel alignment, so that your suspension system is in the correct position to properly utilize all four components and keep you steady on the road. Finally, we are happy to help you replace your set of tires if they have been worn down. Just contact our team and let them know that you want a brand-new set!
Kia Tire Center
There are several reasons you can trust our Tire Center. Our Kia-trained expert technicians can quickly and correctly perform all the necessary jobs needed. Additionally, we provide 24-month road hazard coverage on new purchases that helps if you get an unexpected flat. Not to mention, we offer a Kia Tire Price Match Guarantee that means you will always get the best possible components at a competitive rate. When you're looking for genuine Kia tires that can give you confidence in your Soul, Rio, or Telluride, Fuccillo Kia of Port Charlotte's Service Department and Parts Department are the places to look.
Online Tools
We want to highlight some online tools that can help you through the process of getting any of these services. If you are planning on coming into our workshop and want to set up a time slot beforehand, just use our Schedule Appointment tool to choose a specific hour. When you aren't sure whether or not you need to come in, and you'd like confirm with one of our expert mechanics, feel free to make inquiries using our online Ask a Tech form. And don't forget to look at our Service Specials! They are frequently updated and can save you plenty of cash on each of your projects.
You can enjoy convenient and quick tire sales and service in Port Charlotte, FL, here at Fuccillo Kia of Port Charlotte. Our team looks forward to assisting you, so come in or give us a call today!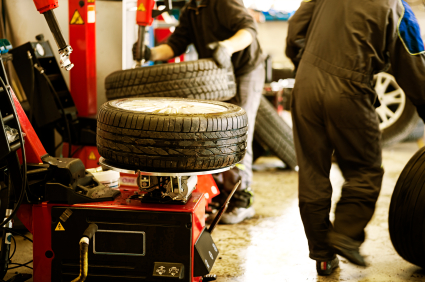 Service Hours
941-249-6171
| | |
| --- | --- |
| Monday | 7:30 am - 8:00 pm |
| Tuesday | 7:30 am - 8:00 pm |
| Wednesday | 7:30 am - 8:00 pm |
| Thursday | 7:30 am - 8:00 pm |
| Friday | 7:30 am - 8:00 pm |
| Saturday | 7:30 am - 8:00 pm |
| Sunday | 9:00 am - 6:00 pm |
Parts Hours
941-249-6318
| | |
| --- | --- |
| Monday | 7:30 am - 8:00 pm |
| Tuesday | 7:30 am - 8:00 pm |
| Wednesday | 7:30 am - 8:00 pm |
| Thursday | 7:30 am - 8:00 pm |
| Friday | 7:30 am - 8:00 pm |
| Saturday | 7:30 am - 8:00 pm |
| Sunday | 9:00 am - 6:00 pm |
Testimonials
GOOGLE
7-3-2020
GOOGLE
7-2-2020
GOOGLE
6-30-2020
GOOGLE
6-30-2020
GOOGLE
6-30-2020
GOOGLE
6-30-2020
GOOGLE
6-30-2020
GOOGLE
6-30-2020
GOOGLE
6-30-2020
GOOGLE
6-29-2020
GOOGLE
6-29-2020
GOOGLE
6-29-2020
GOOGLE
6-29-2020
Eric why is my service writer awesome job
CARS
6-27-2020
GOOGLE
6-27-2020
GOOGLE
6-26-2020
GOOGLE
6-25-2020
GOOGLE
6-25-2020
GOOGLE
6-25-2020
GOOGLE
6-24-2020
GOOGLE
6-22-2020
GOOGLE
6-22-2020
Read More